Welcome!
The Doi Saket Properties team are Doi Saket and Chiang Mai's professional real estate agent and home builder. We pride ourselves on our relationship with the local community, being able to find stunning land and homes at local prices, and building only high-quality custom homes.
Unlike many other agents, Doi Saket Properties does not mark up the price from the seller and will do all negotiations on your behalf to assist you in getting the best price on your new property. We will be with you every step of the way to ensure a smooth hassle free land or house purchase from deposit to land title transfer.

Whether you're looking to buy, sell, rent, or build a home or properties in and around Chiang Mai or the Doi Saket area, we will be there with you every step of the way. Please call us, email us, or visit our office today to see how we can assist you.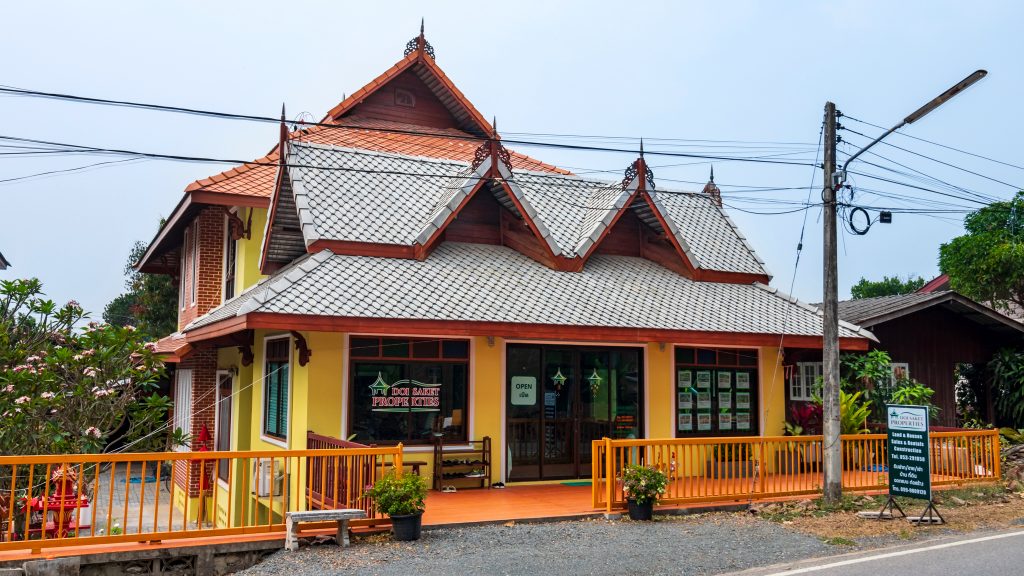 Contact Us
Whether it is helping you search for your dream home, assist with the sale of your property, or build a new home, we would love the opportunity to work with you. Please feel free to contact us with any questions!